Join Us

In The Solar Energy Revolution

Invest in solar energy with Emsolt Investment Bv and help combat climate change while securing a sustainable future.

1084 MWp Pipeline
Project pipeline is being developed in Romania & Italy & Ukraine

43 MW in Operation
Our Assets are operational in Ukraine. They provide clean electricity for 20.000 households.
250 MW Completed
We have completed turnkey solar energy solutions in Turkey & Ukraine.

26 MW Under Construction
Two Projects with a total capacity of 26 MW are under construction.
Projects are Lombardy, Italy 7,2 MWp and Olt 2, Romania 18,5 MWp.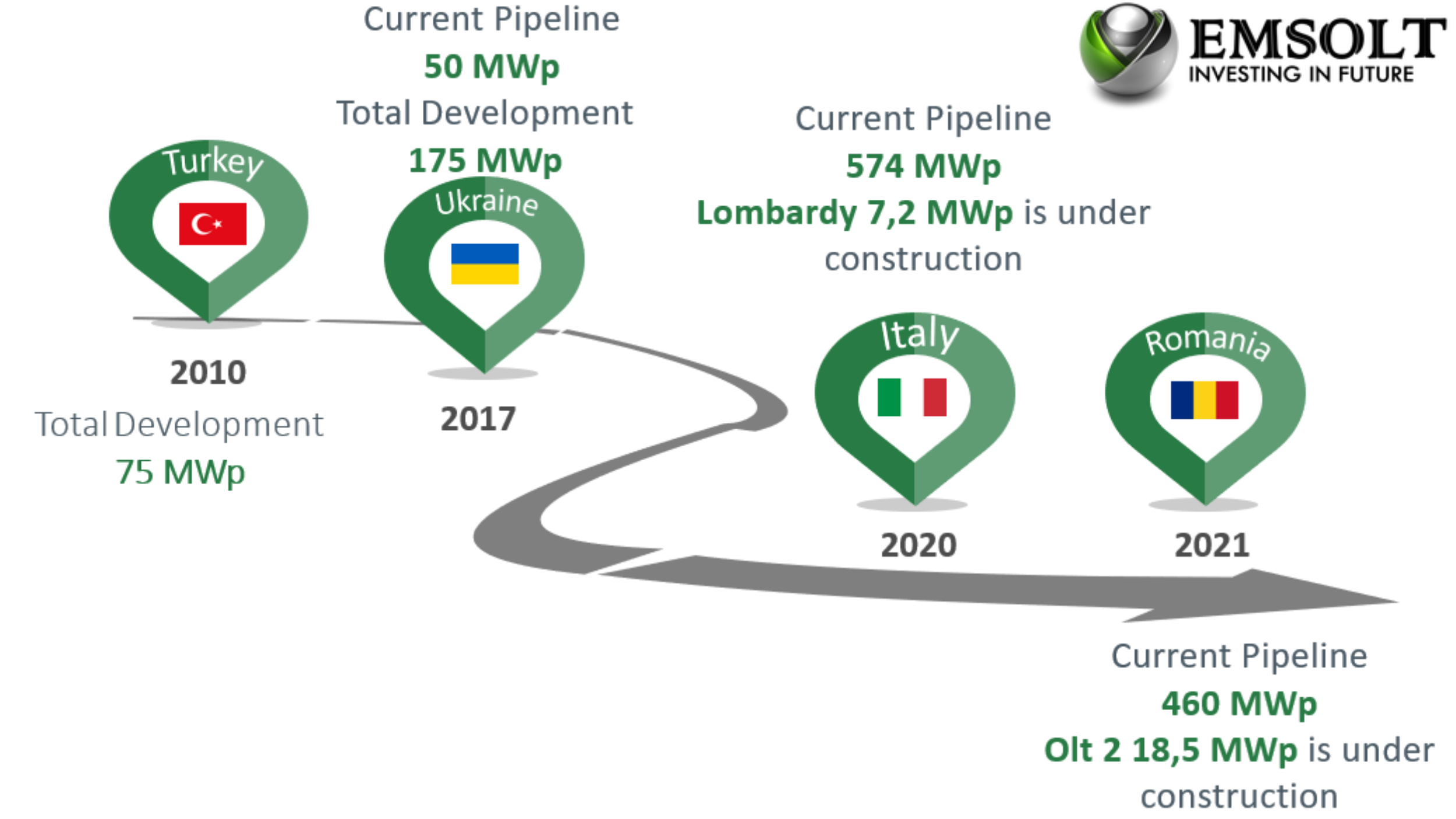 The Secret

Of Emsolt Investment BV's Success

We divide our expertise into two areas. One is modelling the renewable energy development process. The other is the financial modelling process. We are successful because we manage these two processes with our expert staff. You can examine these processes in more detail.